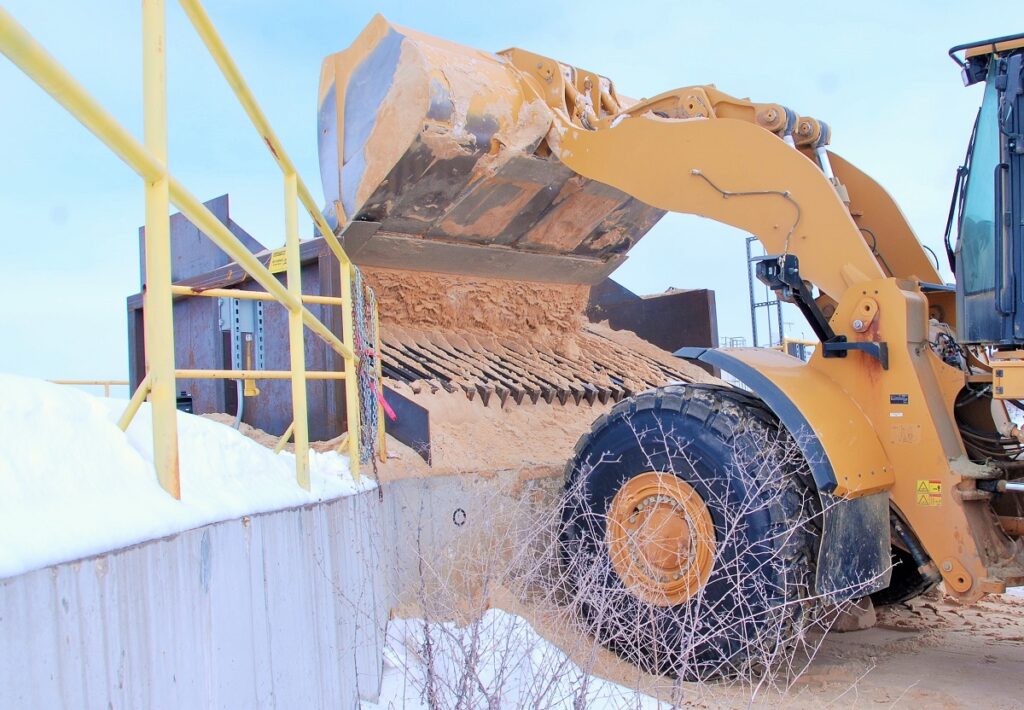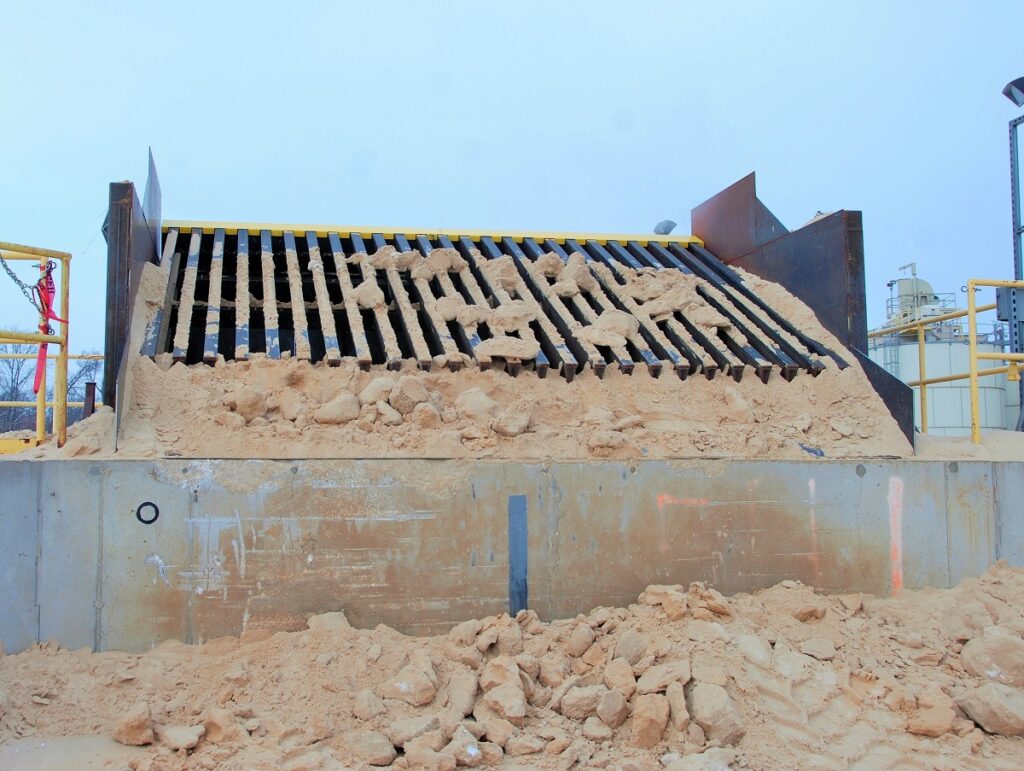 Prior to the installation of this replacement unit, considerable time was spent every day when the temperatures were sub- freezing, removing frozen material from between the bars.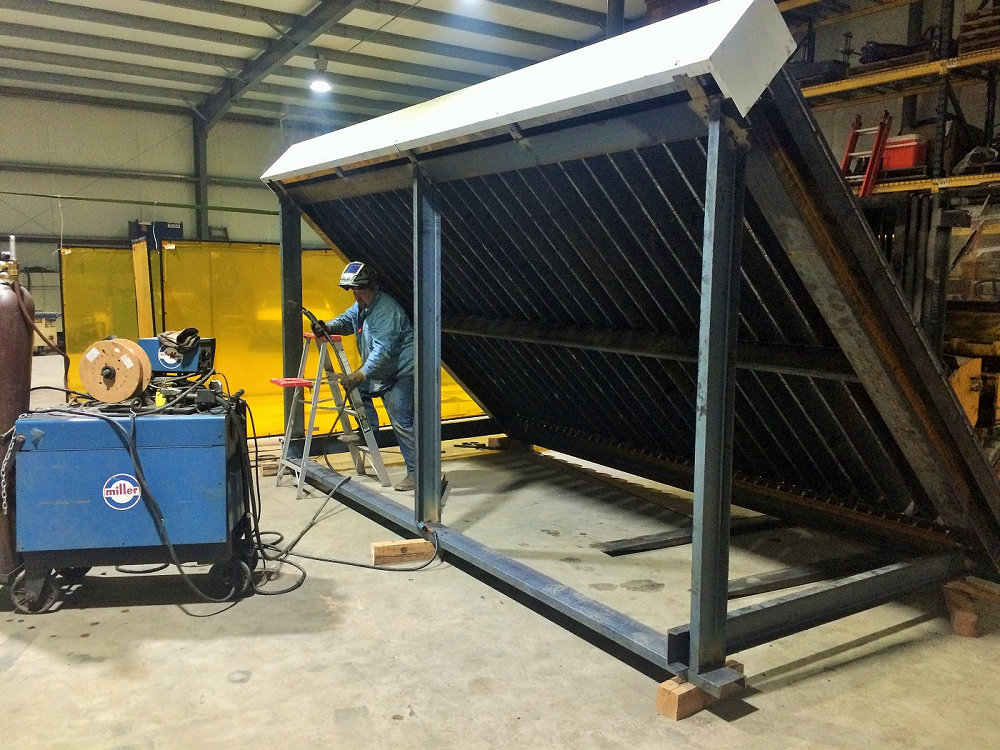 Completed heated grizzly assembly.
Heated Grizzlies keep material flowing and eliminate downtime and the labor and equipment costs involved in removing frozen material during sub-freezing temperatures.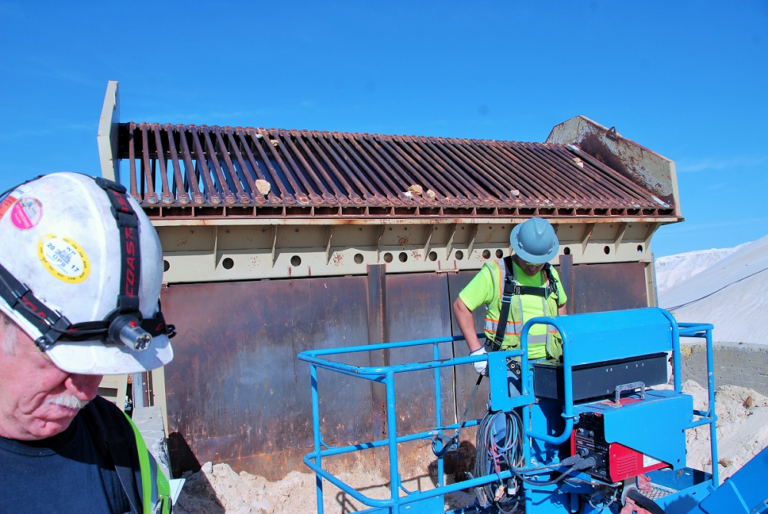 Preparing to install a heated grizzly replacement. Prior to this installation, considerable time and labor was spent clearing the frozen sand from between these bars on zero degree days.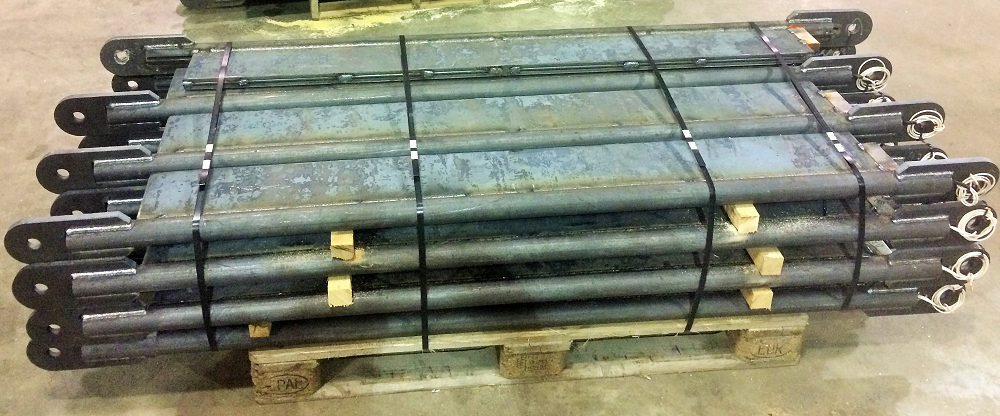 The existing bars were replaced with these heated ones, an exact fit.
Specifications
240-600 Volts
Operational to -60 deg. F
AR-400 Most Applications