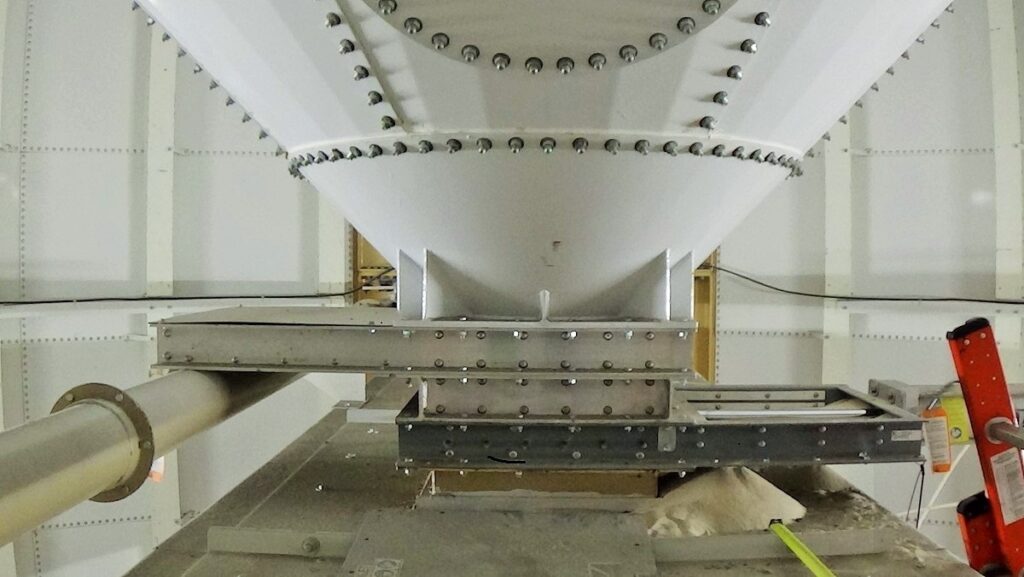 This gate inside a silo was subject to freezing. The options were to enclose and heat a considerable area or to install a heated sliding gate. The cost of enclosing the area was far more than the cost of the heated sliding gate, not to mention what the cost of heating such an enclosure would be.

Custom sized HTR™ panel attached to the existing gate. Applicable for gates that do not have a cross member that will interfere with the travel of the gate. This panel can be welded or bolted to the bottom of the gate. This unit is constructed from stainless steel with an IP68 rating and is not affected by water running through the product.

A direct replacement for the existing sliding portion of the gate is possible in most instances. This heated gate can be constructed from any material necessary to withstand the impact it may encounter. This gate is not affected from water running through the product and has an IP68 rating.
Freezing of Sliding Gates can be eliminated in one of three ways as outlined below. In many instances the hydraulic cylinder can pull the gate away from the material it contains, but the material cannot be discharged due to being frozen. As the heat radiates through the material in contact with the heated surface it can be effective in preventing the freezing that occurs in the narrow opening above the gate.
Heated Sliding Gate Options
Attaching a custom HTR™ Heater Panel to the existing gate
Replace existing sliding portion of the gate with a retrofit heated plate.
A complete replacement assembly.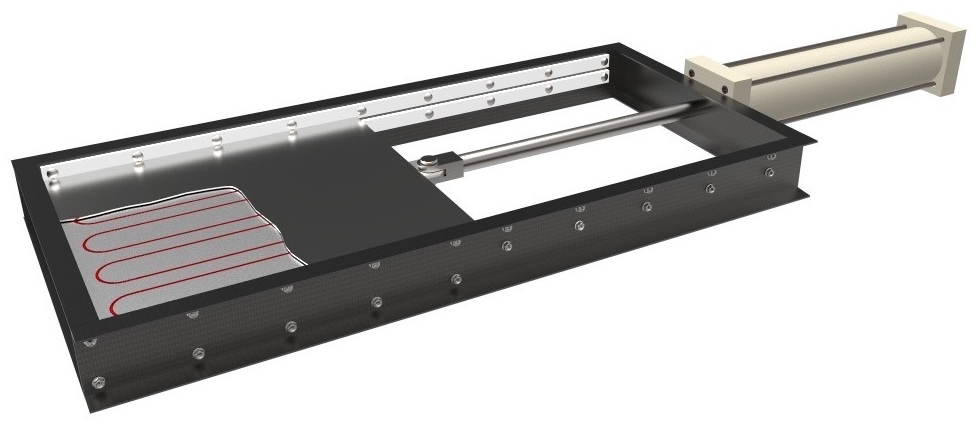 Complete Heated Sliding Gate built to suit your requirements.
IP68 rating, not affected by water
Thermostatically controlled
Temperature controlled, does not create a fire hazard when used in conjunction with combustible materials
Operational to -60 deg.
Voltage 120, 240, 480
Patent Pending