HTR™ Heated Panels are custom made to any size or shape. When wet materials freeze in chutes and hoppers, production stops and downtime commences. Eliminate freezing and sticking issues with these weld on heater panels custom made for your application. These heater panels will keep materials flowing under any condition.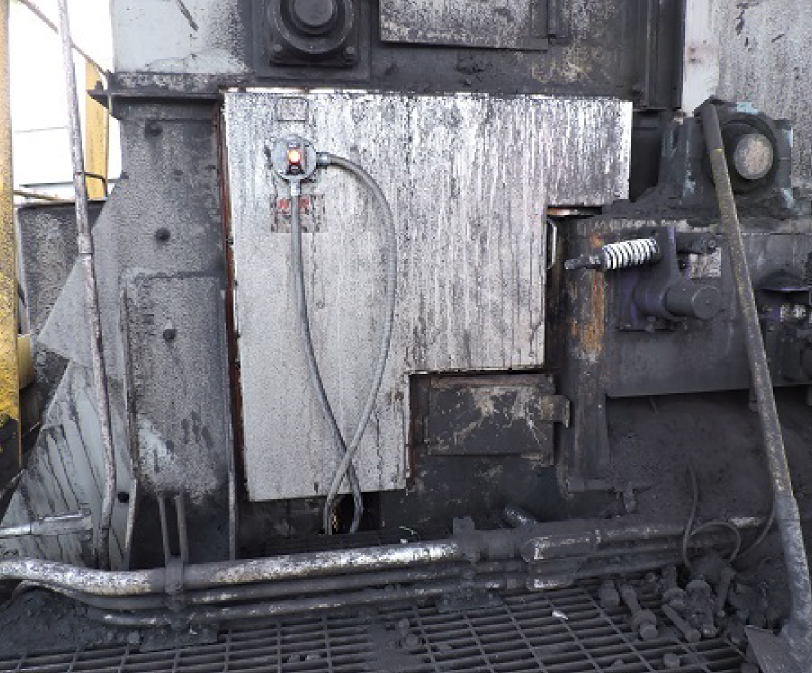 While it's not possible or even necessary to cover the entire surface, covering as much area as possible will be most effective. In this installation, stepped panels on the sides were fitted around the scrapper and inspection doors in addition to a panel mounted on the front of the chute and eliminated a major freezing issue.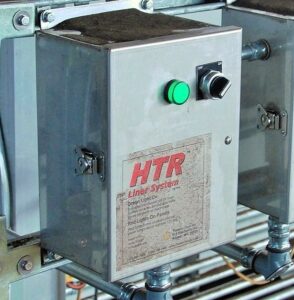 Houses the thermostat, circuit breaker and relay. The green pilot light indicates there is a call for heat (thermostat closed).
Stainless steel, weather tight construction
Indoor / Outdoor applications
Any size or shape
fits over existing liner bolts
Pilot light indicates temperature is at least 120 deg.
Thermostatically Controlled
120, 240, 480 Volts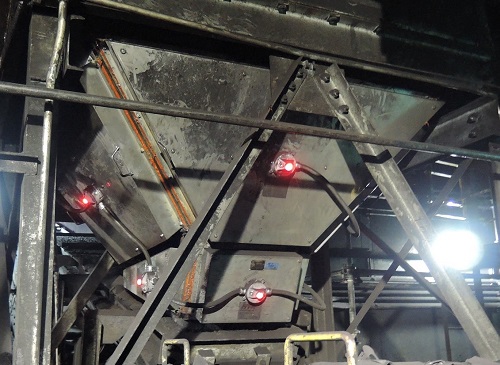 Accurate measurements taken in the field or from fabrication drawings make for a perfect fit.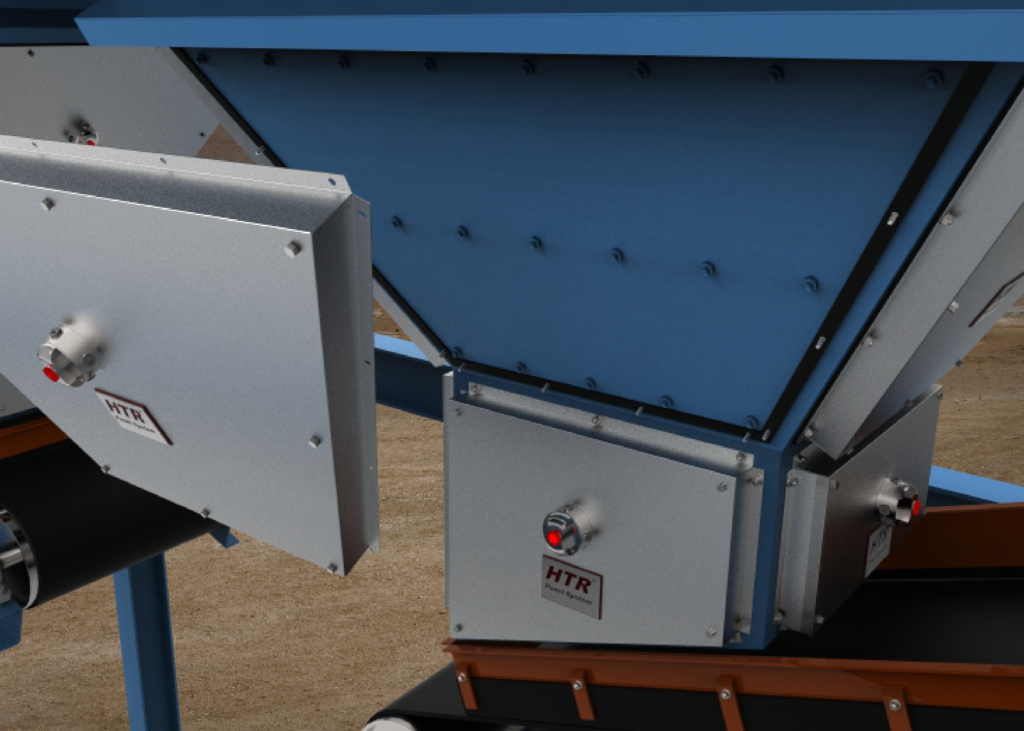 Stitch weld the mounting frame in place and caulk to provide an air tight seal. Place the panel on the mounting studs and screw the nuts on. Fits over bolts that hold the chute liners in place.