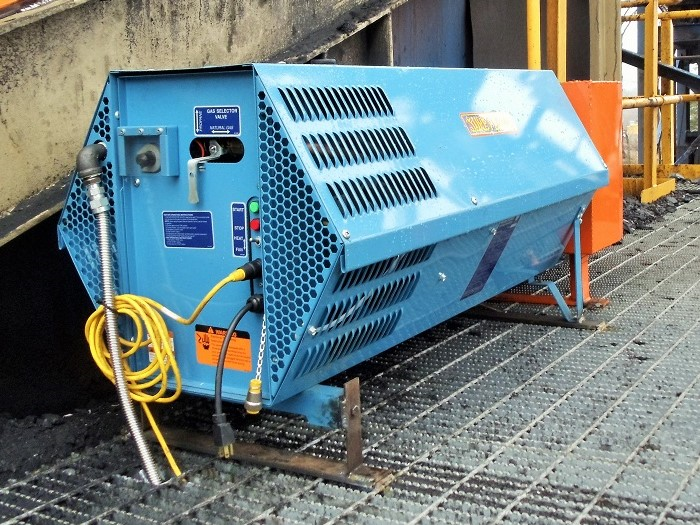 When screen decks freeze over or blind off, a lot of money can go to the refuse pile, as was the case with this classifying screen at a coal mine in Maryland. Now that a Thermo-Tech Screen Heating System has been installed, the money goes into the clean coal pile.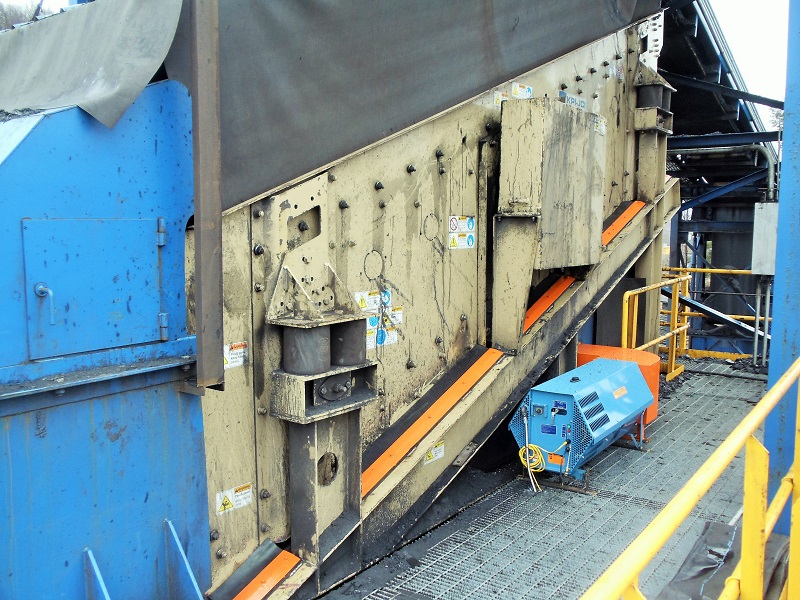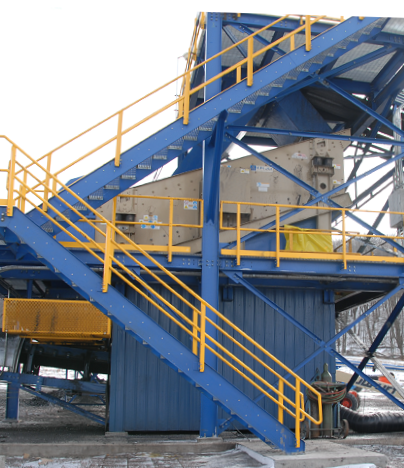 A cover over the top of the screen deck can be constructed from angle iron with a metal roof or top and the sides draped with thin rubber sheeting. There are also rubber seals around the top of the hopper that ride against the side of the screen body. This will contain the heat and allow maintenance or inspection of the screen deck, without having to remove anything other than folding the rubber up and out of the way as shown in this example. The heated air is ducted into the discharge chute, under the screen at some point and the heat naturally rises through the screen.
An added benefit of this application is once the hot air is blown into the discharge hopper and flows through the screen deck then exits through the feed chute all the aforementioned will remain free of frozen material. 400,000 BTUs is sufficient to heat this 8' x 20' screen and both discharge and feed chutes.
Specifications
Available in Propane/Natural Gas/Diesel Fired
Electric 480 Volts 3 Phase
200,000 – 700,000 BTUs
Remote air intake for dusty conditions optional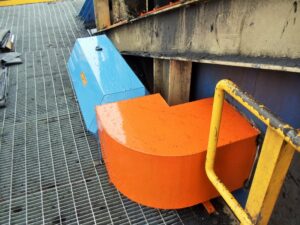 Custom Duct Work Included