Eliminate down time on small, slow moving inclined belts where materials slide back or slip due to frost or ice. No more clean-up or labor expenses required.
Typically, the combustion chamber is suspended above the belt over top of the tail roll just prior to where the material is discharged onto the belt. It can also be positioned as shown when space requirements dictate.*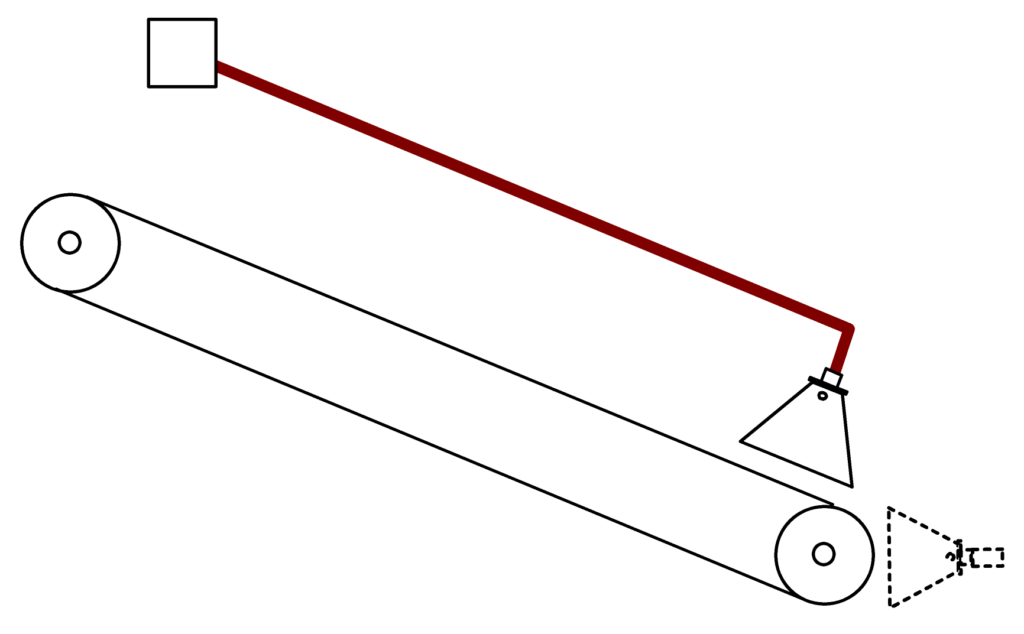 The combustion chamber can be located
up to 50 feet from the control unit.
Applicable on belts up to 42 inches wide, up to 400 FPM.
Propane/Natural Gas or Diesel
Heat output 50,000 to 200,000 BTUs adjustable
Operational to -40 degrees
Sealed, lifetime stainless steel construction is not affected by the elements
Air Filtration (not attected by dust, for extremely dusty conditions, a remote air filtering option is available that allows fresh air to be ducted from almost any distance)
110/120v 220/240v Single Phase, 50/60 Hz

*This heater is used when there is no convenient place to mount a Model C or D heater which is installed underneath the belt. Since heat rises, a heater placed under the belt is more efficient.
Patented
Options
Propane / Natural Gas, Diesel Fired Heater 50,000 - 400,000 BTUs adjustable

Portable Diesel Fired Heater 50,000 - 400,000 BTUs adjustable