Virtually any size or speed of belt can be heated sufficiently to remove ice, frost, or moisture. Eliminate the need for cleated belts, stop material slide back, drive roll slippage, build-up on bend pulleys, tail pulleys and scrapers. No downtime, labor expenses and lost production due to freezing issues.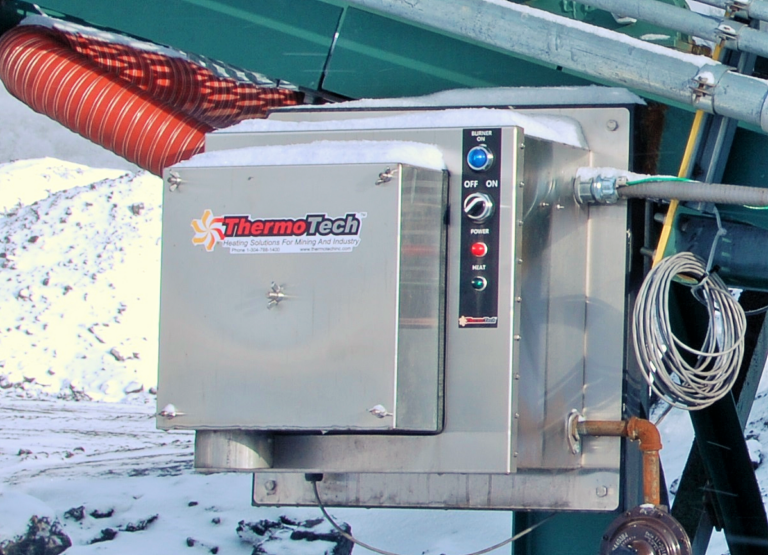 Download Brochure
for more information
Watch Video
Ice to Steam, Instantly
Features and Specifications
Applicable to virtually any belt running at any speed.
Available in propane/natural gas or diesel fired.

Heat output adjustable from 50,000 to 400,000 BTUs.

Operational to -40 degrees.

Sealed, lifetime stainless steel construction is not affected by the elements.
These heaters are equipped with an air filter which allows them to operate in dusty conditions. For extremely dusty conditions a remote air filtering option is available that allows fresh air to be ducted from almost any distance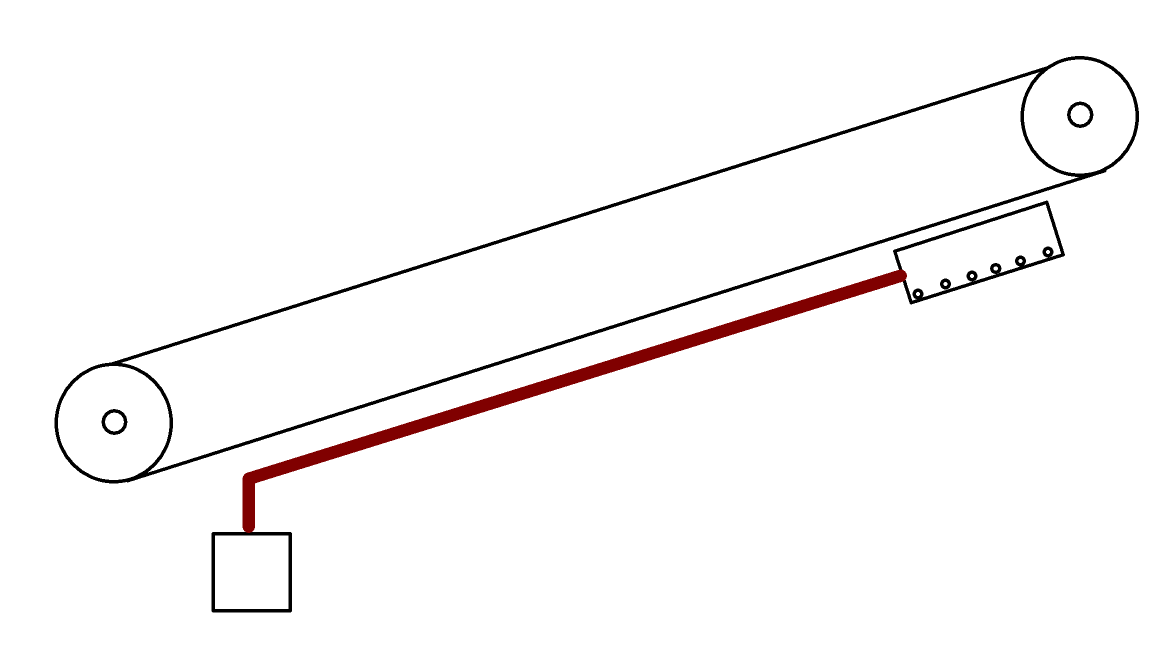 The combustion chamber can be located up to 50 feet from the control unit.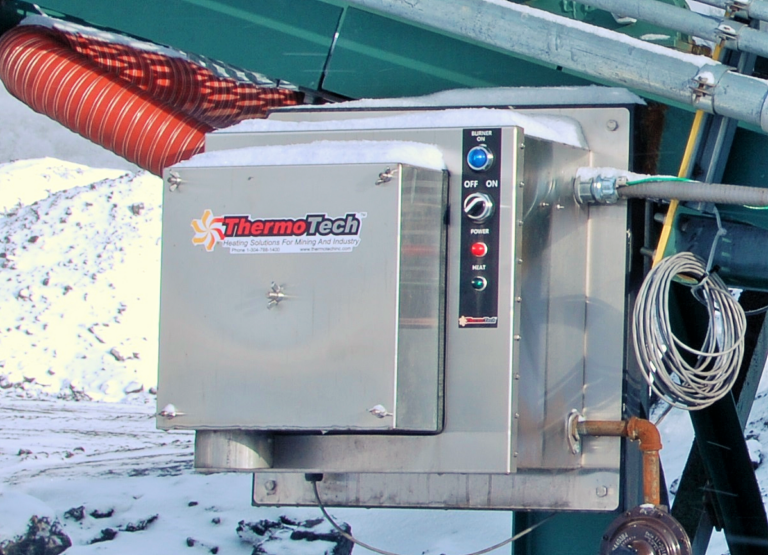 Typical Installation to Eliminate Material Slide Back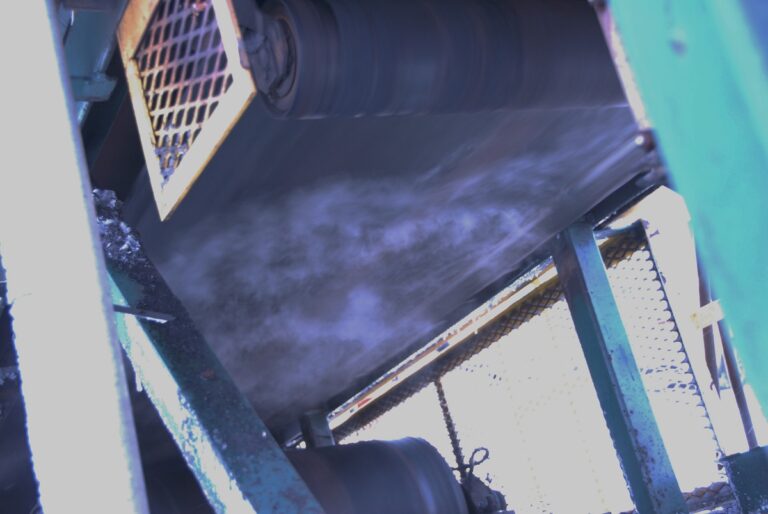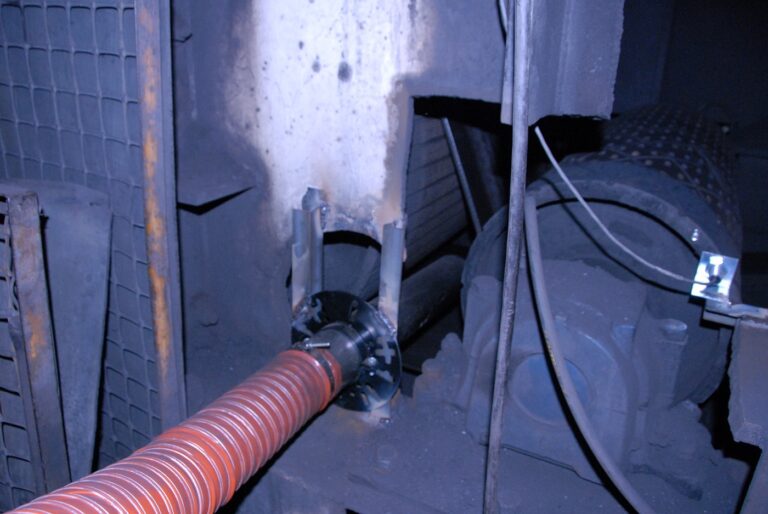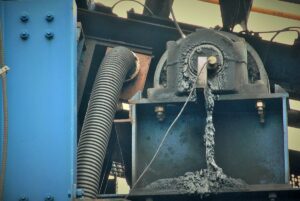 Bend Pulleys - Turn Downs