Pulley Heaters
Bend Pulley, Turn Downs, Tail Rolls, and Snub Roll Heaters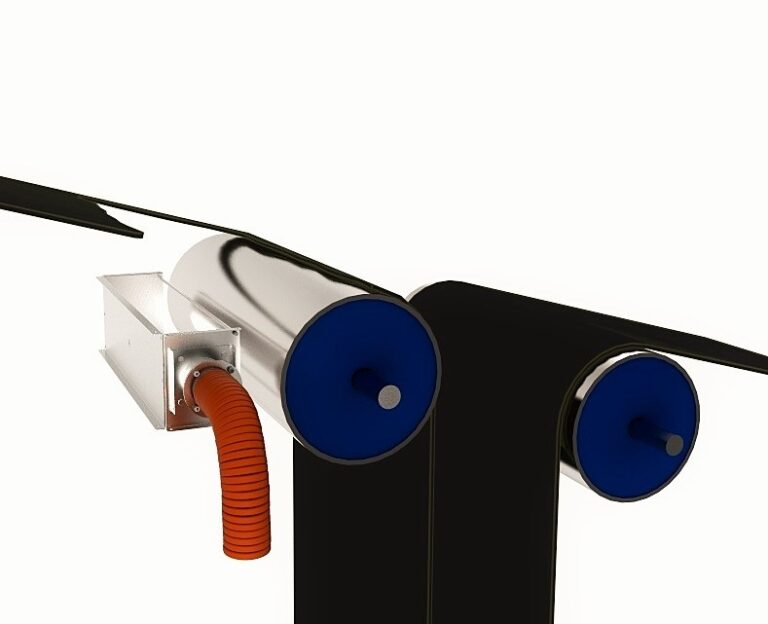 Stop damaging belts and eliminate the down time associated with frozen material build-up on pulleys. Heating the first pulley will usually prevent buildup on the second one, in the case of pulleys used on gravity take-ups.
In most installations on rolls, it is possible to install a combustion chamber. On this combustion chamber, the bottom is open so it doesn't accumulate material, and one side is open which is placed towards the roll. The opposite side reflects the heat, increasing its efficiency.
The contact of the belt against the roll transfers the heat and prevents the lagging from being overheated.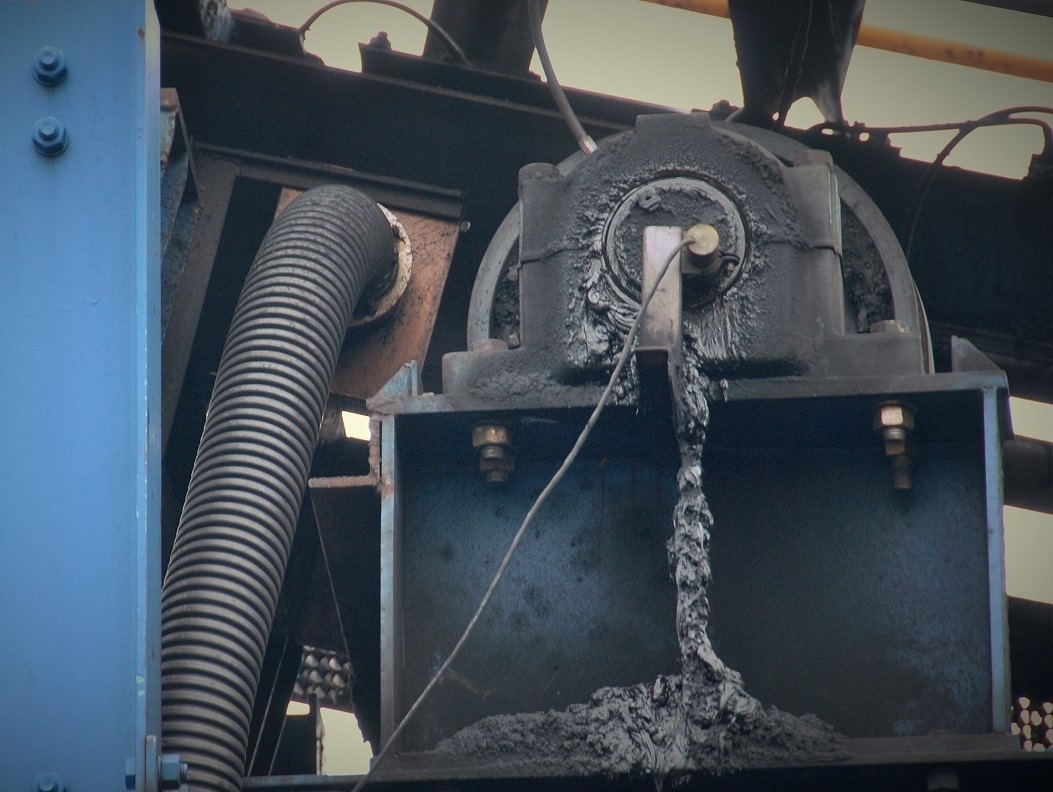 Heating a Turn Down Pulley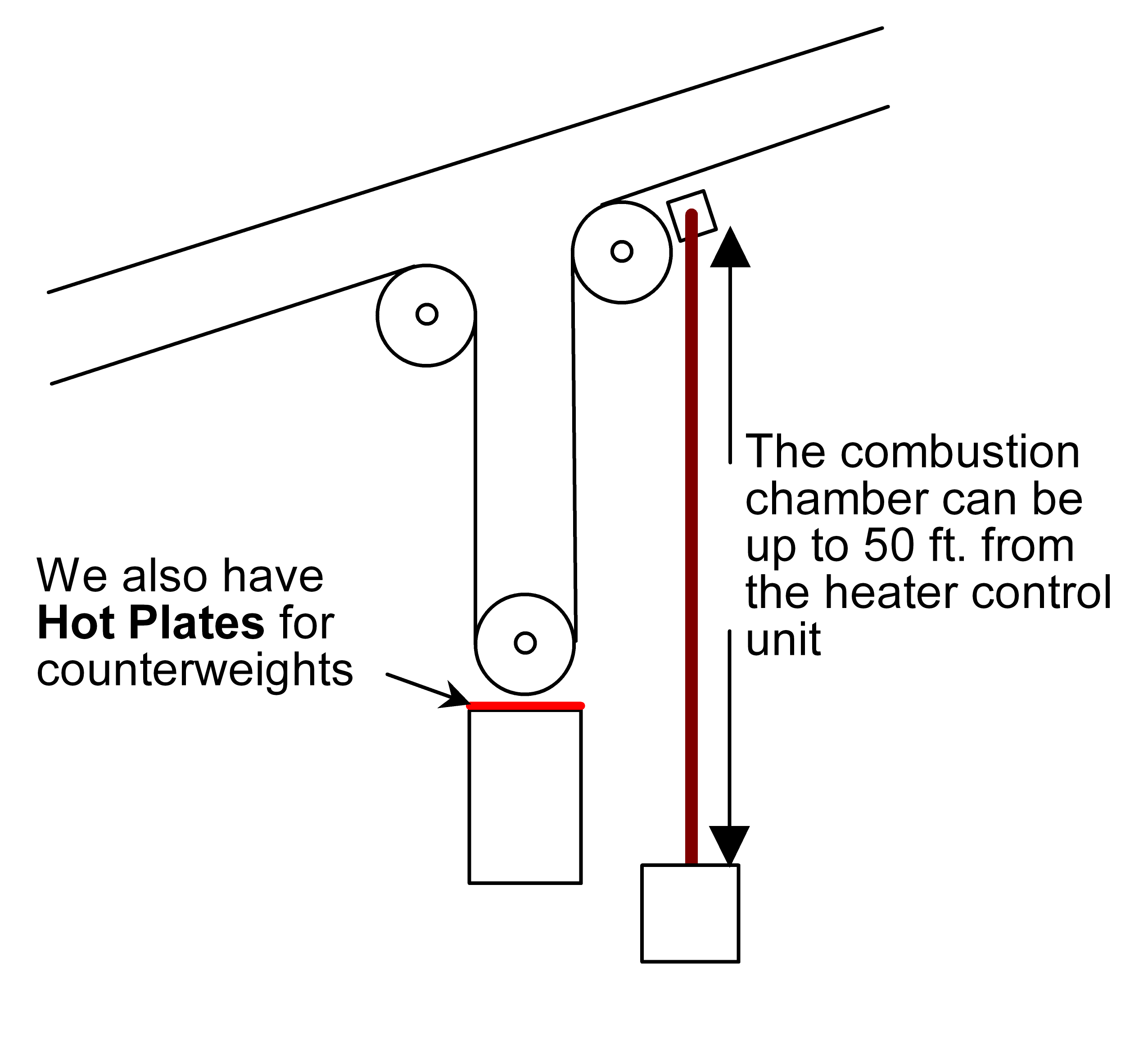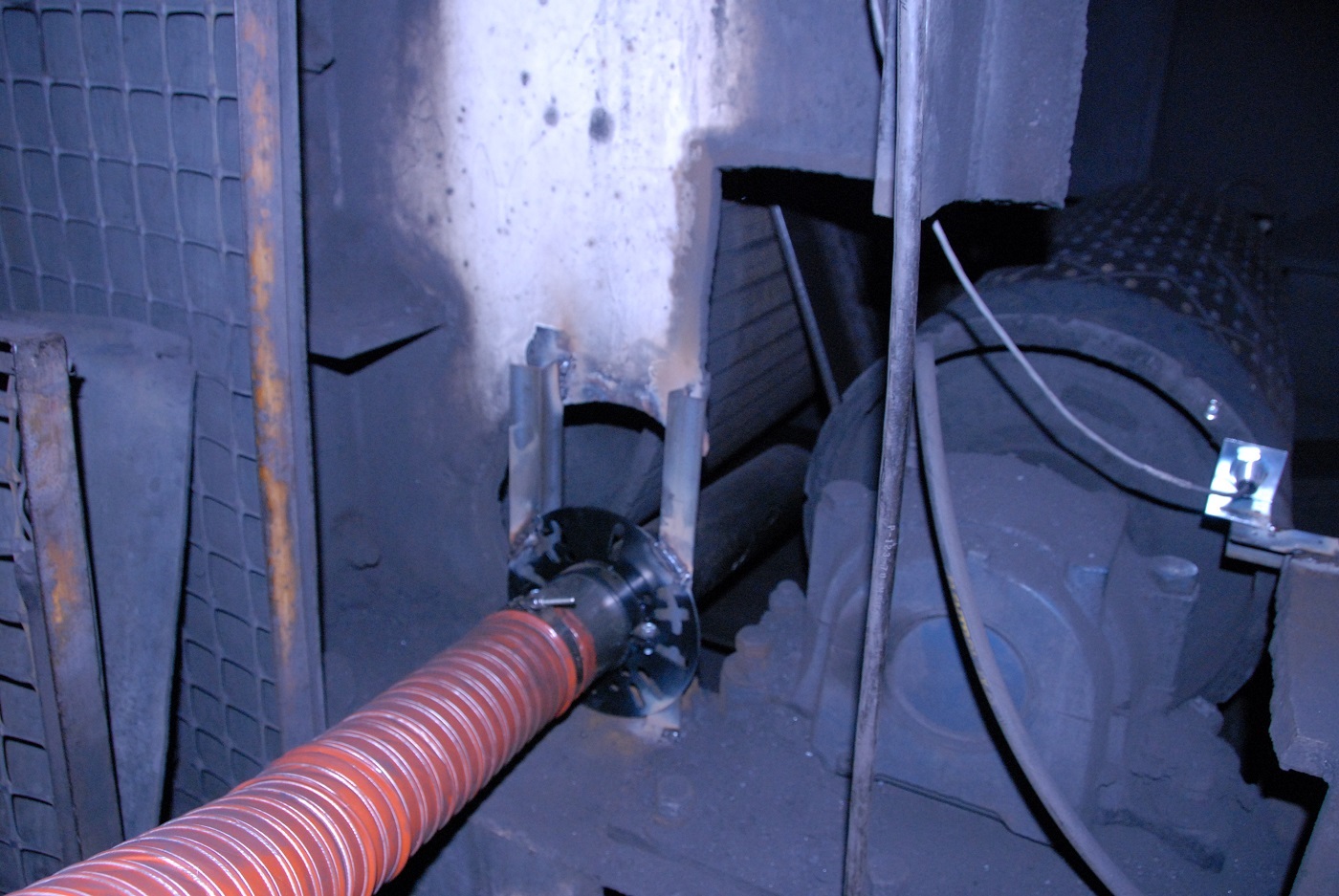 Patented
Options
Propane / Natural Gas, Diesel Fired Heater 50,000 - 400,000 BTUs adjustable

Portable Diesel Fired Heater 50,000 - 400,000 BTUs adjustable