Scraper freezing causes down time, can damage belts and creates labor and safety issues when ice and frozen material have to be manually removed from rolls, pulleys, idlers, chutes and bins. Heating scrapers and eliminating the down time is easy with a scraper heating system from Thermo-Tech.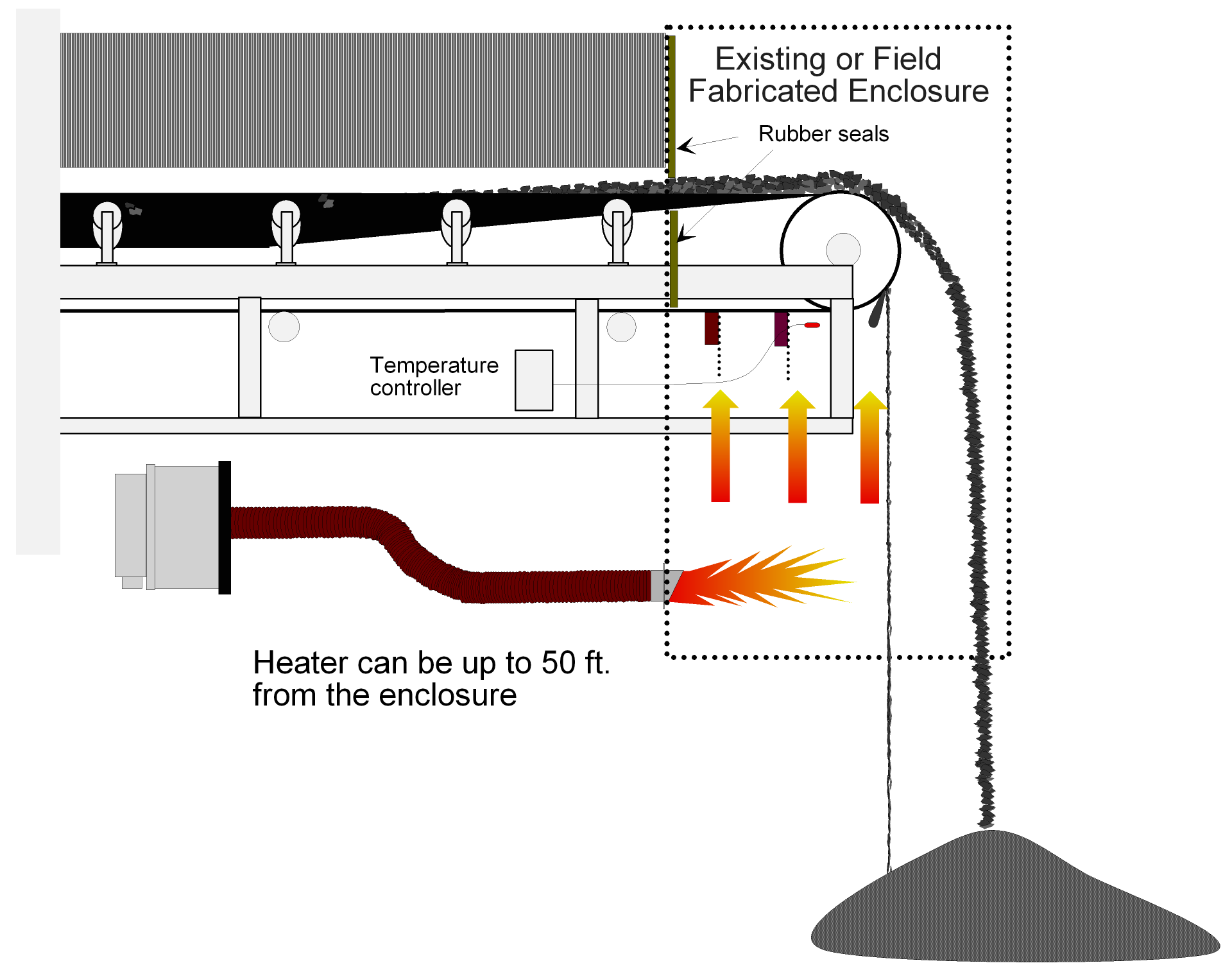 This scraper heating system is a very efficient and effective method of keeping scrapers operational under the most extreme conditions. Keeping scrapers functioning during freezing conditions eliminates a lot of issues such as build-up on pulleys, idlers, and in chutes, bins, and hoppers. Ice cannot be removed to any degree with a scraper, but removing as much wet material as possible before it freezes is very beneficial to everything downstream of it. This system consists of a direct or indirect fired heater and a fabricated steel enclosure built around the scrapers and head roll. All openings are sealed as tight as practical to minimize heat loss and wind effects. Anything within the enclosure will remain ice free.
A direct fired system is suitable for refuse and wet materials that are not combustible; coal discharge poses a dust hazard and requires an indirect fired heater, which we can also provide.
Options
Propane / Natural Gas, Diesel Fired Heater 50,000 - 400,000 BTUs adjustable
Portable Diesel Fired Heater 50.000 - 400,000 BTUs adjustable