Heaters for Conveyor Belts and Related Components
Virtually any size or speed of belt can be heated sufficiently to remove ice, frost or moisture. Eliminate the need for cleated belts, stop material slide back, drive roll slippage, or build-up on pulleys and scrapers. No down time, labor expenses and lost production or damage to equipment due to freezing issues.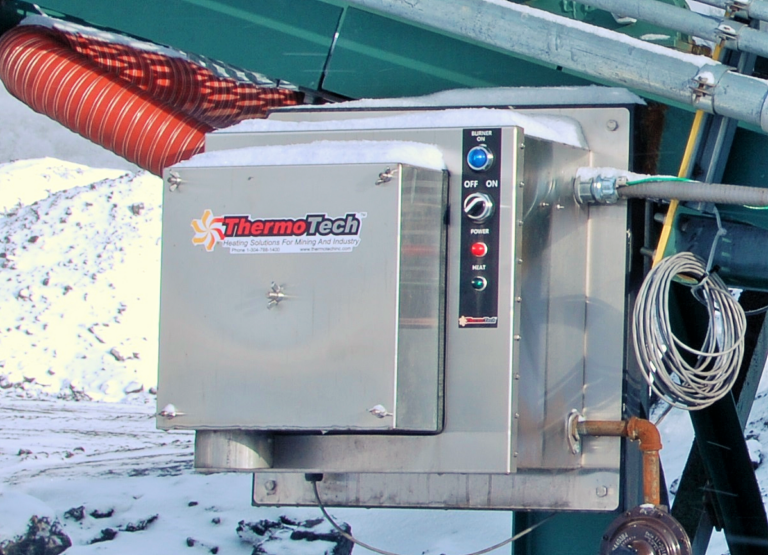 All of Thermo-Tech permanently mounted heaters feature weather tight stainless steel construction. They are not affected by the elements and are operational to -40 degrees. Available in Propane, Natural Gas and Diesel. (Electric, Limited Applications.)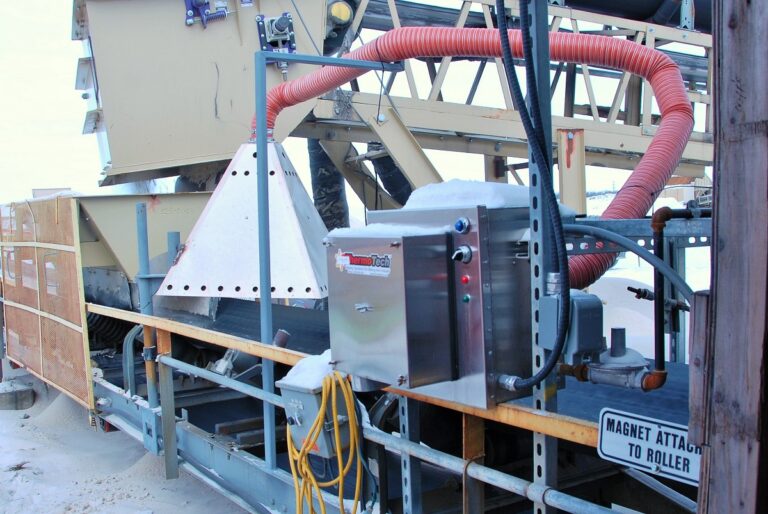 Used to deice small, slow moving belts, up to 42 inches wide and up to 400 FPM.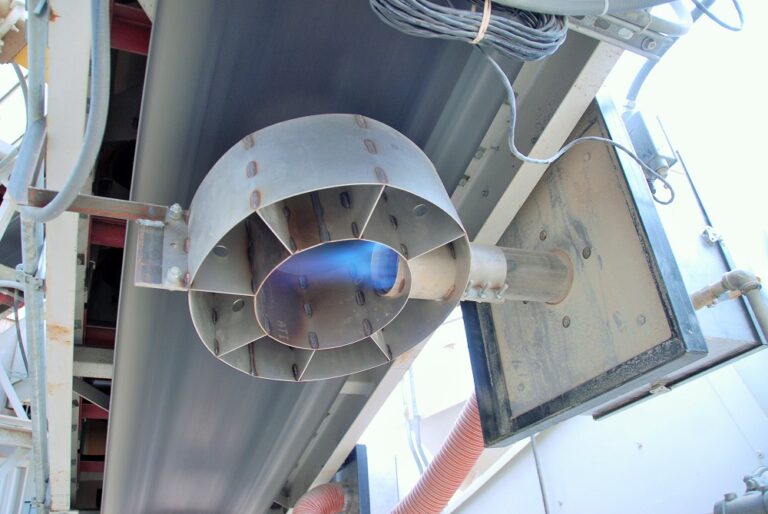 Used to deice small, slow moving belts up to 36 inches and 350 FPM.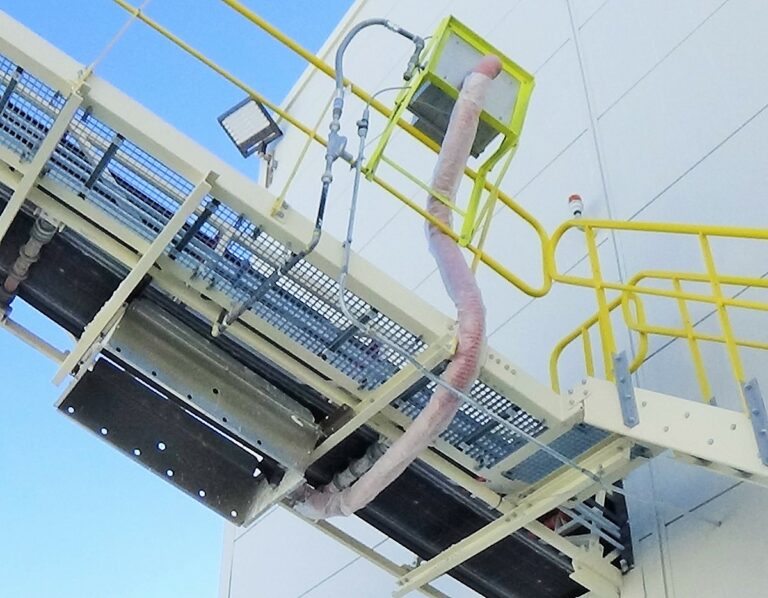 Used on virtually any size belt operating at any speed. Applicable to almost any freezing or sticking issue regarding belts and their respective components. Installed here to prevent material from slipping on an inclined belt.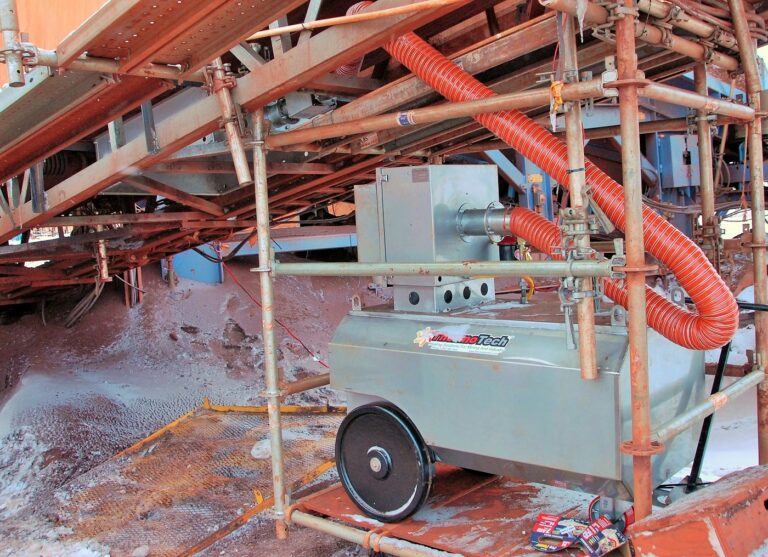 The portable heater is diesel fired and was designed for the Canadian Arctic. This unit is particularly suited for remote locations where propane or natural gas is not available and the temperatures are extreme. It can be configured with any combustion chamber used with our stationary heater.